10 Things To Do In Sandusky
If you are looking for something fun to do in Sandusky this weekend, why not check out some of our favorites below? Sandusky, Ohio is known for its attractions, like the famous Cedar Point Amusement Park! With more than 22 miles of shoreline, beautifully landscaped parks, tourist attractions, & more, there is no shortage of fun activities to partake in this bustling city! After a fun day playing mini-golf, unwind at one of the local eateries like the Thirsty Pony or Small City Tap House! Check out our favorite spots below. You'll be sure to have a fun weekend in Sandusky doing any number of these things!
THINGS TO DO ON A FRIDAY NIGHT
This summer, test your skills at miniature golf, cool off in bumper boats, and race to the finish around sharp curves and steep hills at Goofy Golf. Established in 1986, Goofy Golf has been providing Sandusky families with great fun and attractions. After hitting all of the outdoor attractions, bring the fun inside to their air-conditioned arcade. If you are looking for something fun to do on a Friday night, why not get a little goofy?


3020 Milan Road Sandusky, OH 44870

Are you ready for a day full of thrills, laughs, and an all-around good time? Plan a visit to Cedar Point to have all of that and some! From 18 world-class roller coasters to three areas filled with rides and attractions for kids and families, Cedar Point is the ultimate destination for fun. On partially hot days in Sandusky, you can cool off at Cedar Point Shores Waterpark – just steps away from the rides and roller coasters.


1 Cedar Point Dr Sandusky, OH 44870

For a more relaxed night out, stop into the Thirsty Pony for some of Fricker's World Famous Chicken Wings, steaks, pasta, and more. They have an extensive menu made up of affordably delicious food & drinks. Afterward, head over to Cedar Downs to play the ponies or strike up some fun at Cedar Lanes! Perfect for a night out with friends and family, the Thirsty Pony is the place to be.


1935 Cleveland RD W Sandusky, OH 44870

For all the Nascar-loving fans out there, Sandusky Speedway is the perfect place to get your racing fix in person! Enjoy everything from mods, pure stocks, renegades, and more! There are specials throughout the summer months that offer food, beer & soda! Visit their website to view racing schedules, rules/procedures & more to better plan your evening under the stars.


614 W Perkins Ave Sandusky, OH 44870

Starting out as a small family dairy farm way back in the early 1900s, Toft Dairy has grown into an Ohio favorite, operating out of a 76,000-square-foot facility to produce all Toft Dairy products. If you're looking for the perfect way to end the week, why not stop for some delicious ice cream? With over 70 flavors of ice cream and frozen yogurt to choose from, there truly is something for everyone here!


3717 Venice Road Sandusky, OH 44870

BEST RESTAURANTS IN SANDUSKY

The Berardi family has served wonderful dishes for over 75 years, and they are eager to serve you as well! According to Readers Choice Awards, Berardi's was named Best Fries (what they're most famous for), Best Breakfast, Best Lunch, Best Desserts, and Best Place to Get a Homemade Meal! All that to say that they are basically one of Sandusky's best restaurants ever! With a vast menu capable of satisfying even the pickiest of eaters, visiting Berardi's is a must.
1019 W Perkins Ave Sandusky, OH 44870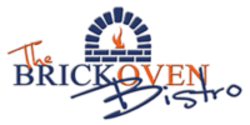 Another family-owned business in Sandusky, the Brick Oven Bistro prides itself on its dedication to making fresh brick oven pizzas, sandwiches, wings & more! This bustling restaurant also offers patrons gluten-free options for those with dietary and health concerns. Always using the freshest of ingredients, the Brick Oven Bistro is the perfect place to go for a bite or order to go.
1012 Cleveland Road W Sandusky, OH 48870


Hailed as a Sandusky icon, DeMore's Offshore Bar & Grill offers some of the best steak, burgers, and seafood you'll get in Ohio! With over 800 reviews on Google, this Sandusky native favorite averages 4.5/5 stars, and it's easy to see why. For fans of beer, DeMore's also has a self-serve beer wall, which makes them stand out from the rest.
302 W Perkins Ave Sandusky, OH 44870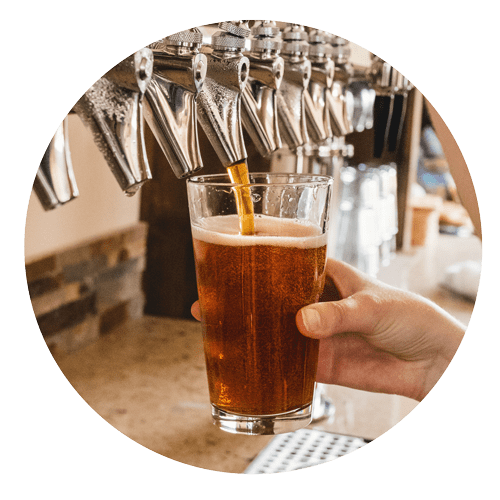 As the longest bar in the Sandusky area, Small City Taphouse is the go-to spot for all the beer you could want, plus a huge variety of bourbons and scotches. Pair these delicious drinks with Asian classics like pho, sushi, and noodles, and you'll have a dining experience you'll never forget.
202 Columbus Ave Sandusky, OH 44870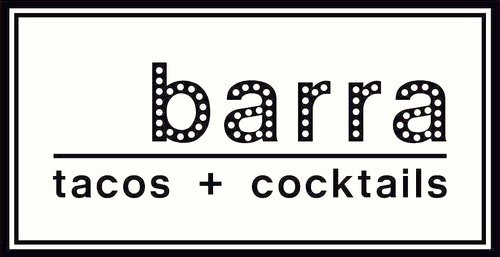 If you are hankering for a fresh take on classic Mexican cuisine, look no further than Barra. Barra isn't just located in the heart of Sandusky, it has a heart all its own, and it shows in its menu. Patrons of this establishment have frequently deemed Barra's tacos as "the best" and complimented the house margarita as "so smooth, fresh, and delicious". If you have not been to Barra yet, we highly recommend you go!
142 Columbus Ave Sandusky, OH 44870